We all love our pets, and keeping them in a secure and comfortable space, especially when you are away from home, is the best way to make sure that they can be happy. There are certain trips that you can't take your furry buddy on, and it is not exactly a great idea to leave them on their own. Different people have different means of ensuring that their pets are safe when away on a trip; one of them is boarding the pet. 
When choosing a pet boarding service, there are a few things to consider and keep in mind. In this article, I'll be sharing all you need to know to choose the right boarding facility for your pet.
What is Pet Boarding?
Pet boarding is the temporary housing and care of a pet while the owner is away from home. This can be great for your dog or cat if you're going on a trip, need some time off work or school, or have other commitments that keep you away from home. It also allows your pet to get all of the attention they need while you're gone. Some pet boarding services even offer to take your pets for a walk, play with them, or allow them to socialize with other pets in the facility. 
Also, your dog or cat might have a medical condition that requires them to stay with a doctor, or perhaps they're just too young and still need time away from home. Whatever the reason, if you're looking for a way to care for your pet while you're away, pet boarding could be the answer.
Pet boarding facilities will provide everything that your dog or cat needs while they're staying there: food and water bowls, bedding, toys and treats, and even a place to nap or play. You can expect regular check-ups at the facility so that your health stays in top shape.
Most boarding facilities offer 24/7 care for your pet so that they never miss out on anything new or exciting on their days off from home. Some facilities also use video surveillance cameras so that you can check in on your pets whenever you want without ever having to leave home yourself!
What are the Boarding Facilities Available Today?
You will also find many types of boarding facilities available—from basic kennels to elaborate doggy daycares to pet hotels and private pet boarding. Each type offers different amenities and services, so it's important to know which one might be best for your pet.
Kennels
Boarding facilities today have a variety of options to choose from. Kennels are typically the most common type of boarding facility available. A kennel is basically a place where animals are kept in enclosures while they are being boarded. There are many different kinds of kennels, including metal cages or wire enclosures; wooden cages; wire pens with mesh fencing; and penitentiary-style cages with bars on all sides.
A typical kennel will have several rooms with individual cages for each dog or cat. Some kennels are large enough to house multiple breeds together; however, this is not always the case.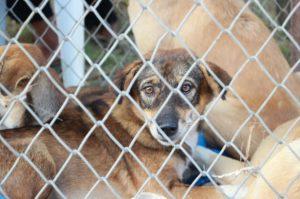 Doggy Daycare
Doggy daycare is a great way to give your dog some exercise, interaction with other dogs, and socialization. Daycare facilities typically have playgroups of dogs that get together in an outdoor area and run around together or play games. These centers offer various services, such as boarding, dog grooming, obedience training, and even spa treatments. You can also find a wide range of products designed just for dogs in these centers. Some facilities offer individual playtime for dogs that are more experienced or have special needs.
You'll also find that most doggy daycares have several different options for pricing depending on whether or not you're taking care of multiple dogs at once and/or if your pet has special needs like medication training or housebreaking issues.
Pet Hotels
Many people prefer to leave their pets at a hotel rather than board them in a kennel because they are more luxurious and offer a higher level of care. 
Pet hotels are specifically designed to accommodate pets, including dogs and cats. The rooms are typically large and well-conditioned, and they sometimes include additional features such as exercise areas or playrooms. Some pets will enjoy staying in a regular kennel, but others prefer their own space, so a pet hotel is a good option for people who can afford it.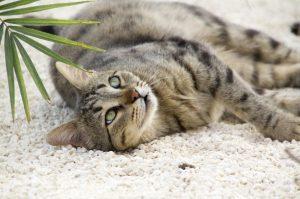 Home Boarding
This is an option where your pet stays with someone else in their home. They will be living with other pets, too, which may be a concern for some people, but it can also be a lot of fun for your pet! This is different from daycare because it does not feel like work for the owner. However, you may be required to provide your pet's food and bedding, and your pet may not get any health care.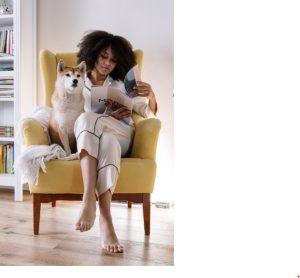 Preparing Your Pets For Boarding
The process of getting a pet ready for boarding involves several steps: 
Have them groomed
Your pet will be bathed, shaved, and brushed before the day of their admission. This is to make sure that the fur is kept clean and doesn't get too matted. The groomer will also check their ears, teeth, and eyes for any signs of illness.
Determine their weight
If you've never boarded your pet before, it's best to have them weighed before they go to the boarding facility. You should always make sure your pet is within the weight limit of their kennel/boarding facility. If your dog is 70 pounds and you plan on boarding them at a kennel that allows pets over 80 pounds, then you should choose another facility. 
Have their vaccinations updated
Your pet should be given the requisite vaccine before they arrive at the boarding home. This is because they could potentially bring disease into your home if they become infected by another animal while at the boarding facility. Although a number of boarding services check the vaccination history of the pets before admitting them and vaccinate them if necessary.  If you are uncertain whether or not your pet has been vaccinated recently, ask the vet ahead of time to make sure that they have received their shots recently enough to prevent any illness.
Make their favorite toys available 
Make sure that all of your pet's favorite toys, blankets, and treats are in place when you get them ready for boarding so that they can enjoy their stay!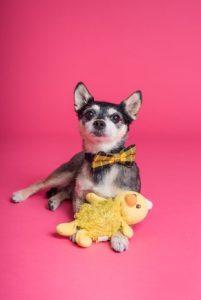 Provide any special food needs they may need (if applicable) 
Some pets may have special food requirements, such as senior dogs who need extra calcium or hypoallergenic cats with food allergies. 
The boarding facility can provide you with a list of foods and supplements to provide your pet, but if you want to be extra safe, check with your personal vet. It's always good practice to ask what kind of food or treats they recommend for your pet's health and well-being.
Factors To Consider When Choosing A Boarding Facility.
Boarding can be expensive, so if you're thinking about boarding your pet, make sure you know what you're getting into before you commit. Here are some things to consider:
Cost
What's the charge per day? Are there any additional fees? Most boarding facilities charge a fee that covers extra costs like food and care packages (some also offer grooming services).
Facility
What type of space do they have? Does it look like a cage, or is it much more humane? Some facilities specialize in individualized care for small dogs or cats and have play areas for them to run around in. Others offer kennels where pets sleep in cages or crates that can be stacked on top of each other. Both types of space are appropriate for different types of pets, but they're not as cuddly as individual cages!
Hygiene
How clean is the facility? Are they allowed outside? If not, how often do they get out? Are there grooming services? Pet boarding facilities can vary widely in terms of size and cleanliness. A large facility may have multiple indoor rooms so that pets aren't exposed to the outdoors 24/7.
Health Care
When choosing a pet boarding facility, the first thing to consider is the level of health care they provide. A good boarding facility will have someone on staff who knows how to take care of your dog's or cat's health needs while they are away from you. They may even have a vet on staff who can come out during the day and assess your pet's needs. If you do not want to leave your pet in the hands of strangers, this is important information to know before deciding where you want to board them.
Visit During Work Hours
Another factor that should be considered when looking for a pet boarding facility is whether or not they allow visits during work hours. Some facilities only allow visits between 12:00 noon and 3:00 p.m., while others allow visits at any time. This is important because it allows you to drop off your pet at their location and pick them up whenever suits your schedule best.
How Much Does Pet Boarding Cost?
Pet boarding companies frequently charge per day, per pet, or per cat, depending on the type of pet and the amount of time you want them to be cared for. The average cost of a day's boarding varies from $50 to $150, depending on the size of your pet and where they're staying.
Wrapping up! 
At Dulham Veterinary Services, we understand that it can be difficult to leave your furry friend behind when you have no idea how they'll be taken care of while you're gone. That's why we offer pet boarding at our store locations across the country.
We take pride in offering quality care for our customers' pets. We have a lot of amenities that will make your pet feel right at home while he stays at our facility. Our trained staff will greet your pet upon arrival so that he knows exactly where he's going and what his routine will be like during his stay with us. Once he gets settled in, we'll send you photos every day so that you know everything is going well with him. Give us a call today!