You reading this means there have been times when you had to make an urgent trip with your family and you weren't sure of what pet boarding facility to leave your furry friend. 
Yes, this can be hard, especially when you want your paw friend to be happy and comfortable until you return.
Well, before settling on a place to keep your pet, you need to be careful about a lot of things: the type of facility, quality of its services, rates, and so on.
In this article, we've compiled some of the best pet boarding facilities you can find in Nigeria as well as some factors to look out for before making your choice.
Factors to consider when choosing a pet boarding facility
 Here are a few factors to consider when scouting for a boarding facility:
1. Accommodation
Considering your furry companion is going to be living there for the next few days, the state of the facility's accommodation services is one very important factor one has to consider. Questions to ask: Is the environment sterile? Are the rooms cosy and clean? Are the bathing amenities clean? How are the sleeping arrangements for the pets? Is there enough space for the animals to exercise, play and coexist? Is there proper ventilation? Will my pet be able to thrive in this sort of environment? To make sure the atmosphere is suitable for your pet, a physical visit and inspection of the facility may be compulsory.
2. Staff
The people who are going to be taking care of your furry friend are also very important. After all, they're the ones who are going to take care of your pet's physical and emotional needs in your steed. That means the staff has to be properly trained, and no, not just in customer service. So, some important questions to ask are:; Are the staff experienced in animal care? Is your pet comfortable in their presence? Are they knowledgeable about the basic needs of every pet? Are there trained professionals on site who are able to perform first aid in the event of an accident? What is the ratio of staff to animals? Are there enough animal caretakers on site?
3. Security and Safety
Your pet deserves to be safe, no matter the circumstances, so every boarding facility you consider should be visibly security conscious and have safety measures put in place for your pet's well-being. Is the location of the facility a safe area? Are there any CCTVs, alarm systems or webcams? How often are the pets monitored? Are the surroundings pet-proof? You can never ask too many questions, especially when it's in relation to your pet's security and safety.
4. Feeding
Food is a basic need for every kind of pet, so being curious about this factor is expected. Like, how many times a day are the pets fed? What kind of food do they usually provide for the animals? Do they have dietary options for pets with sensitive palettes and allergies?
5. Type of Boarding Facility
In your quest to find the best temporary home for your furry friend, you will find there are many types of boarding facilities available, ranging from basic kennels to doggy daycares, pet hotels and private pet boarding. Each type offers different amenities and services, so it's important to know which one might be best for your pet.
Related: Pet boarding vs Other Alternatives: Why is boarding better?  
And there's still more to do after investigating these factors and fact-checking the quality of the facility's services. I mean, you still have to scroll through reviews, compare rates and all that. And we understand! Of course you have to stress about the kind of facility your pet is going to be entrusted to.
But that's why we're here! We've taken the liberty of compiling some of the best pet boarding institutions in Nigeria to spare you the stress. Why don't you have a read? 
Some Recommended Pet Boarding Facilities in Nigeria
Dulham Veterinary Services
Dulham Veterinary Services is a full-service veterinary clinic that offers a wide range of on-demand veterinary services. Thankfully, these services include quality pet sitting and pet boarding.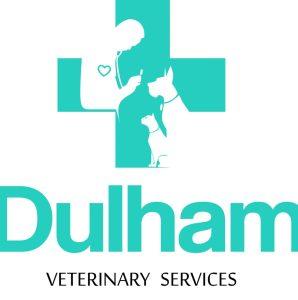 The environment is spacious, pet-friendly and well-taken care of. The staff ranges from pet groomers to veterinary doctors, so there are many professionals on deck to take care of your pet's immediate demands. It doubles as a clinic, so you're already assured your pet is in proper hands.
By subscribing to the Dulham Pet Care Plan, you can save money and get more out of your membership. And for those without a membership, for rates as low as N2,500.00, you can get a lovely home for your furry friend. 
19 Chief Yesufu Abiodun Oniru Road, Victoria Island, Lagos.
42 Olokonla Turning Point by Road Safety Office, Sangotedo, Lagos.
Dulham Vet also offers additional services. These services include but are not limited to pet health care, nutrition, grooming, surgery, house calls, pet travel documentation, pet sales, pet products, pet dental care, and emergencies. So at least, you'll know that whatever the issue, your pet is in safe, capable hands.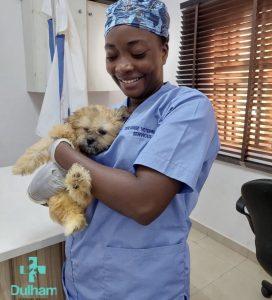 2. Boris Pets Hotels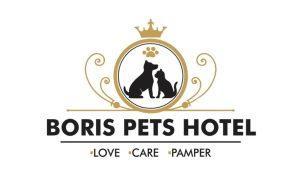 It's just as the name implies: it's a hotel for pets. Boris Pets Hotels specializes in pet lodging, making them an excellent choice for your pet boarding needs. They have a spacious environment to allow room for pets to exercise and play. The staff is also friendly. What else do you need? 
N4,500 per night. Note: the cost varies depending on the pet and breed. 
Oyo Street, opposite Eleme close, Area 2, Section 1, Garki, Abuja.
They also offer doggy daycare and pet grooming services.
Doggies Dreamland 
Doggies Dreamland is a pet store that provides a plethora of services for pets—yes, including pet boarding services. Their customer service is satisfactory, and their pet boarding amenities are top-notch.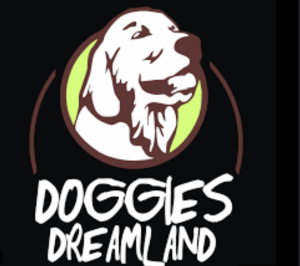 Unknown, although customer reviews boast of general affordability.
Plot 638 Peniel House, Opp. Ecopie Plaza, Arab road, Kubwa, Abuja.
It's a pet store, so it's a great place to buy pet accessories, pet products and even adopt pets. In addition to this, they offer door-to-door delivery services. They also offer dog training and 24-hour veterinary services. 
Dr. Snoppy Veterinariá and Animal Services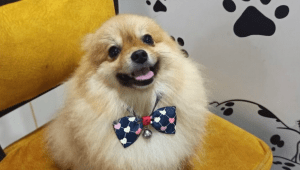 This is a 24-hour veterinary clinic that renders pet sitting and boarding services for all kinds of pets. They render excellent customer service and veterinary care. They offer their services to a wide range of animals; from dogs to cats to horses and even birds. The staff are professional, friendly, and they are big animal lovers.
Unknown. 
No 23, Zone C, Apo Resettlement, Apo, Abuja.
They offer a wide range of services. Pet grooming, fumigation services, farm consultation, emergency veterinarian services, sales of pet products and drugs, dog walking, dog training, and dog daycare are just a few of the services they offer.
DogLordKennels Services
This is a dog breeding facility that has been in the pet care game since March 2000. In addition to their vast number of services, they provide top-notch pet boarding for all types of pets. They have a wide range of professionals, from trainers to veterinarians, so you already know your pet is in the care of capable staff.
Unknown.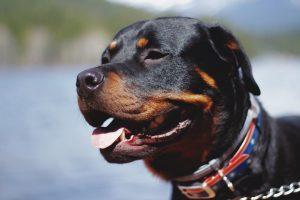 10b Ayodele Close, off Iwaya road, Onike, Sabo Yaba, Lagos.
They provide free pet advisory services/consultation, pet grooming services like flea and tick treatments, kennel constructions, K9 security services, dog breeding services, veterinary services, and much more. Heck, they also sell dogs! 
Dogman K9 Academy
This pet training facility offers amazing pet boarding services. For dogs, it also provides training services with the boarding service. It has a comfortable and safe environment to make your pets feel right at home. The customer service is also great and the staff is very helpful. The environment? Perfect for all pet types.. 
At the cost of N3,000 per night, your pet has a wonderful place to call home.
Giby's Garden by Suncity Estate, Galadimawa, Abuja.
They offer pet grooming services, doggy daycare, dog training, dog walking and in-home pet sitting services.
7.  Waggies Premium Pet Boarding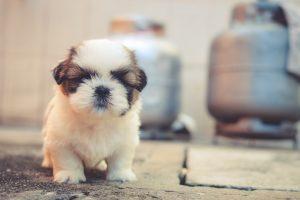 Waggies is a pet boarding facility that provides a clean and loving environment for pets and convenience for pet owners when they need to be away from their pets. This particular facility focuses mainly on the pet boarding aspect, so they're a solid choice to go to for your pet boarding needs.
N8,000 per day, although the cost varies depending on the pet and breed.
65, First Avenue, Efab City Estate, Life Camp, Abuja.
They also provide pet relocation services.
Related: How to Choose an Affordable and Safe Pet Boarding Facility For Your Pets.
Wrapping up
And there you have it: seven trustworthy pet-boarding facilities you should check out. Remember: your pet's holiday should be as enjoyable as yours, so when you're in the process of choosing the best accommodation for your pet, make sure you know exactly what you want and need. Peruse your options, compare and contrast them, and choose the one that best suits your requirements. If you are not sure where to start, give us a call today, and as always, Happy Pet Holidays!